Writing and Media by Lauren Buser.
---
Thanksgiving just got over. A holiday that centers on joy, family, food, and giving thanks. Saying thank you to God and family is easy on this day but something we should do daily.
This is a challenge for all of you:
Thank the people who have changed your life. Whether it be a teacher or a stranger, find someone who made a real difference in your life you might have lost touch with.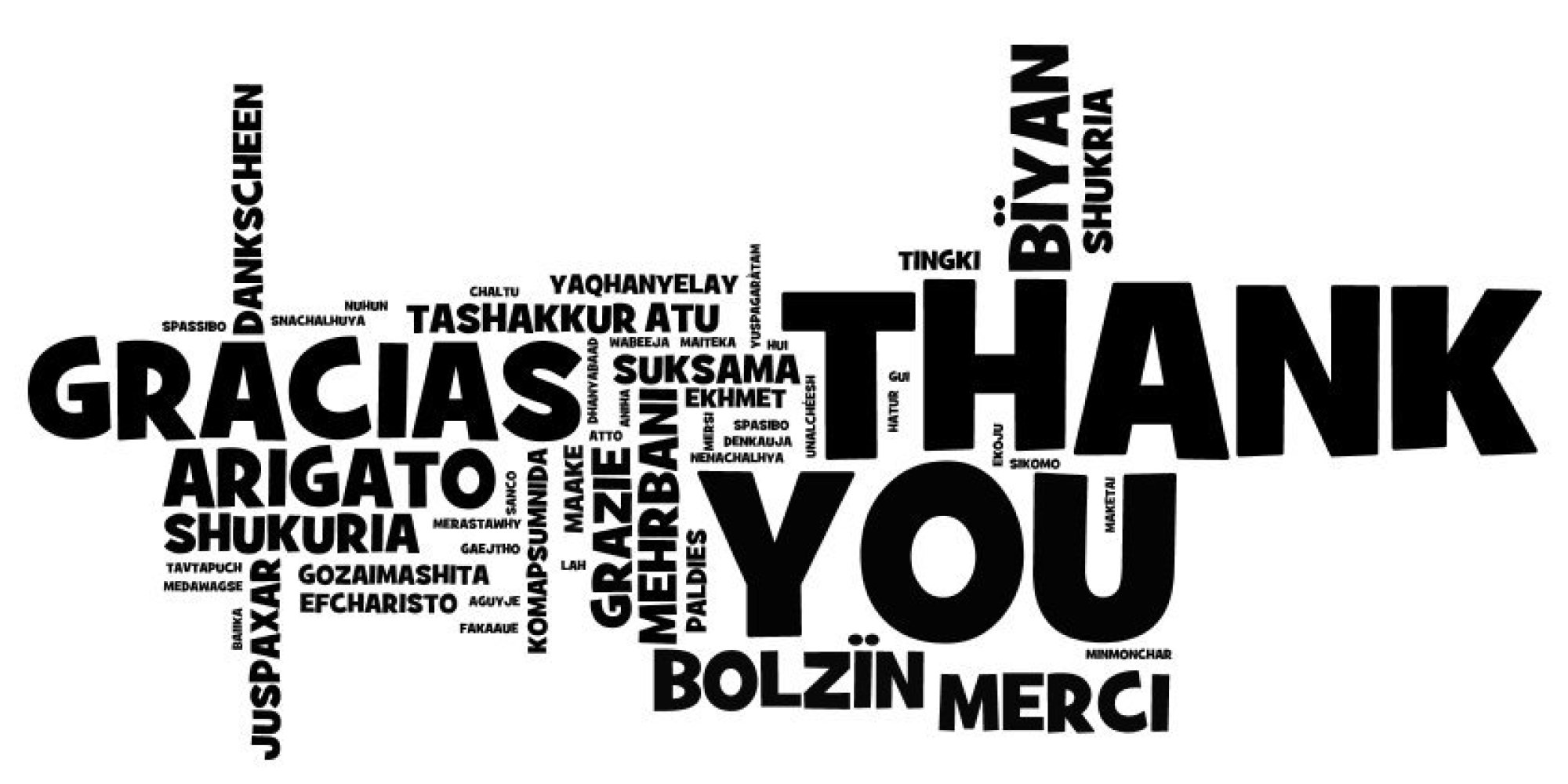 People to thank
A Teacher– Everyone has that favorite teacher as a child, the one who gave you that first big epiphany. Write a letter thanking them for the advice that's stuck with you all these years.  
Those that Serve– Almost everyone has a close friend who has chosen to go into the military, police force, or fire department. Tell them how much you respect them for what they've done with their life. Let them know that what they are doing means something to you!
That One Worker– Everybody has that one worker that they see all of the time. Whether it's the coffee shop's morning worker or the gas station's cashier, let them know how much you enjoy seeing that smile on their face.  
Caregivers– Your doctors, chiropractors, and parents work hard year around to care for you. Some of these people have cared for you for years. Remind them that it means something to you.
A Story of a Teacher
Annie Bastien, an education major at Greenville College, said that she owes many thanks to her grade school teacher. She remembers the day when her teacher said, "You can grow up to be anything you want to be." This lit a spark in Annie's heart. She raised her hand and said, "I want to be a veterinarian, an astronaut, and a Barbie when I grow up!" Her teacher's response was that it would happen if that's what she really wanted.
Sure enough, Annie Claire is now a pageant queen and is currently running for Miss USA. She is the closest a human can get to looking like Barbie. Annie Claire wants to thank this teacher for being such an optimistic and open-minded mentor. She cherishes this memory and feels blessed that she is becoming a teacher who can be a mentor to other young minds.
Creative ways to Thank People
Thanking people can get cheesy and out of hand, which is why people might avoid it. Here are some ways to keep it simple, fun, and maybe just a little cheesy.
Write a Letter– A letter is a simple way to give thanks in today's technological world.
Make Your Own Card

– Let's be honest, cards are expensive! So do it the fun way and make your own. A little paint, glitter, and paper and you've got yourself the makings of a homemade gift!

Candy Bars and Herbs– On the cheesier side of things, candy bars are cheap and set you up for some punny thank you notes. This link gives you

41 ways to say thank you

with candy bars. If candy bars are too corny for you, how about some

herbs

as when thanking the green thumbs around you?

Canvas Painting– A trend that has taken off is canvas art. It's easy to purchase some canvas and acrylic paint at your local craft store. Then, finish it off with a good quote for your person and you're good to go!
Thankfulness is what November is all about! Sometimes the "thanks" in Thanksgiving is overlooked. Make sure you let someone know how thankful you are for them!