The NFL offseason always begins with free agency players throughout the league whose contracts have expired or have been recently released from their squads become available for signing across the league.
With the fallout in revenue from the ongoing pandemic, teams will be pushed up against the salary cap limit like never before, and the likely outcome will be numerous high-profile and pricey veterans being forced to find new homes.
With a number of respected quarterbacks set to hit the market, it's very possible that the landscape of the league will be shifted dramatically before kickoff this September.
So lets see where the top five available free agents are likely headed.
Note: Players who would have made this list but were recently hit with a franchise tag (i.e. Chris Godwin, Allen Robinson) will not be featured.
Williams, one of the best tackles of the past decade and likely-Hall-of-Famer, still played at peak performance in 2020 for the San Francisco 49ers, after sitting out the 2019 season due to a health scare and disagreement with his previous team's doctors. At 32, he is still one of the elite offensive tackles in the game, and his game should age gracefully into his upper 30s.
All that being said, along with the high market price for left tackles, it seems to be that Williams is going to be paid very handsomely for his services. Gregg Rosenthal, a writer on NFL.com "expects Williams to become the highest-paid player at his position."
So who's going to pay up?
The most likely answer is San Francisco, who acquired him last year from Washington in a draft-day trade, and likely will want to run it back with the team's injury and COVID-19 issues making last season a wash. Familiarity with Kyle Shanahan and the chance to win a Super Bowl make the Niners an attractive option, even with the possibility of the New York Jets or Jacksonville Jaguars swooping in with more lucrative offers.
Prediction: Niners will re-sign Williams to a four-year deal worth $80 million ($62.5 million guaranteed).
Barrett, who exploded onto the scene in 2019 with a league-leading 19.5 sacks, relatively crashed back to earth this past season, tallying up just eight sacks while playing on the franchise tag. But to be fair, he was a crucial piece of the Tampa Bay defense and the playoff run that led to the title win.
It's hard to guess exactly where Barrett falls in the pass rusher spectrum: whether he's the world-beater he was in 2019 or the pretty solid guy he's been for the rest of his career.
It's probably best to assume somewhere in between.
So, where does a guy like that fit in the league? Barrett's a borderline premier edge rusher in his prime (28), so it's likely he is going to command a big salary. And despite having likely a host of suitors, the most probable outcome is a return to Tampa Bay and run it back for a chance to repeat as champs. And with teammates Lavonte David and Chris Godwin recently getting paid, expect him to re-sign soon.
Prediction: Barrett re-up's with a five year, 95-million dollar deal.
Jones has consistently been one of the top running backs in the league over the past two seasons, tallying up 3,017 yards from scrimmage and 30 touchdowns on just 533 touches. That relatively low usage will be the major difference between Jones and the upper echelon running backs in the past, as he should project to age much better than some of his peers. A recent trend has emerged of running backs signing mega-deals and then saw their performance drop off soon after. Ezekiel Elliott, Le'Veon Bell, and Todd Gurley come to mind.
Jones, 26, appears to be on a different career path. He is an explosive and exciting runner that is a beyond capable receiver out of the backfield who doesn't need a gross amount of touches to be impactful on the game. Years spent as the lead back hide the fact that he was often spelled by teammates Jamaal Williams and AJ Dillon as to not overwork him.
With the Packers reportedly not planning on bringing Jones back, expect a lot of suitors.
The Miami Dolphins particularly seem like a great fit. A young quarterback's best friend early on is often a great run game, and rising sophomore QB Tua Tagovailoa is no different. Jones's energetic running style would open up the field in ways that incumbent back Myles Gaskin and Salvon Ahmed could not while also giving Tagovailoa a nice check down option and weapon in the receiving game.
Prediction: Jones takes his talents to South Beach on a 4-year, $44 million deal.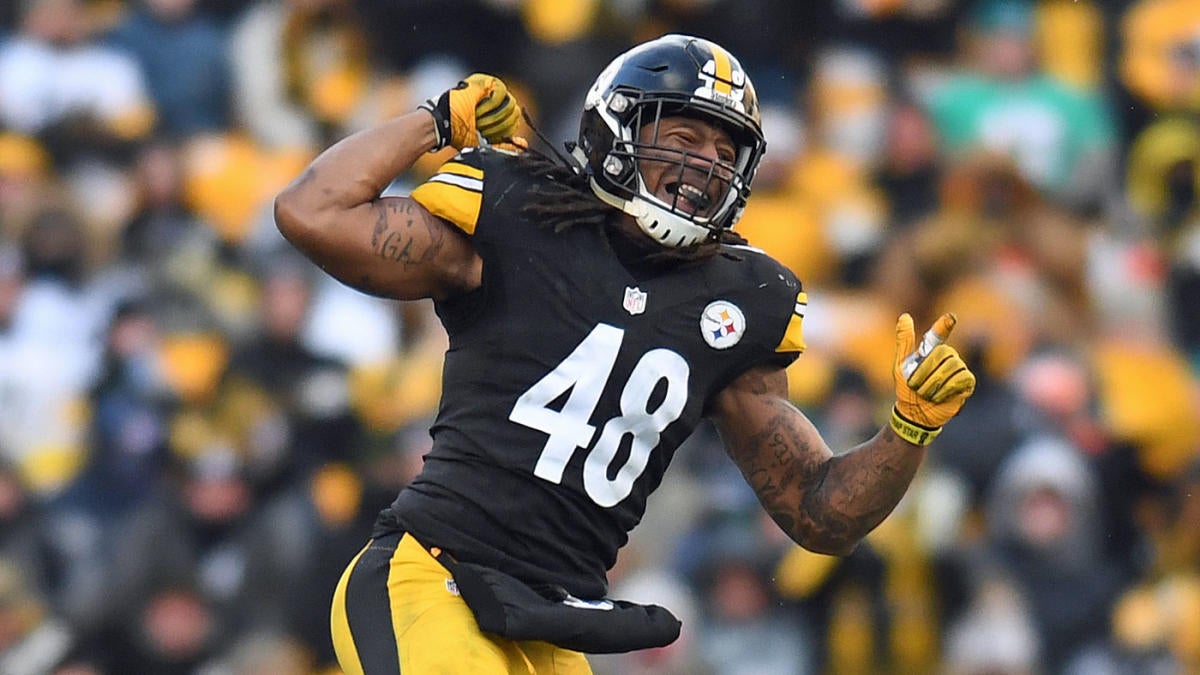 Dupree was well on his way to a second straight stellar season after piling up 8 sacks through the first 11 games. Unfortunately, a late-season ACL tear ended his season and put his future in doubt. Dupree likely would have received a monster offer had he stayed healthy, but teams will likely be more hesitant to throw cash his way.
Dupree has been at his best the past few seasons operating as the second pass rusher, and he's put up much more impressive numbers the past two seasons, coincidentally while playing across superstar defender DPOY candidate T.J. Watt. So, that being said, his new team will likely need to have another star on the edge for him to maximize his potential.
The Indianapolis Colts or Tennessee Titans are good fits. Indianapolis needs talent on the edge alongside Darius Leonard, and those two on the edge with All-Pro defensive tackle DeForest Buckner upfront, would be in a good spot.
Tennessee is interesting because of its habit of signing high-risk, high reward defenders (Jadevon Clowney, Vic Beasley). Dupree would give them a good pass-rushing duo with Harold Landry and help cover up for the lackluster secondary.
Prediction: Dupree signs a one-year prove-it deal worth 10 million with Indianapolis.
For any of the teams that are looking for a number one wideout, the hunt starts with Golladay. While receivers like JuJu Smith-Schuster and Will Fuller V have more recognition, neither has ever thrived as the number one target for a quarterback and profile more as upper-tier number twos.
Golladay has the ability to overpower cornerbacks on jump balls and is a dynamic route runner. At 6'4, he has the size to create mismatches across the board. And at 27, he has plenty of high-production years ahead of him. While he has one full season to his credit, this might be the result of playing in a draining city like Detroit.
Golladay should command plenty of interest in the market. Miami, Baltimore, Indianapolis, and Jacksonville all have needs at wideout, but the team that makes the most sense would be Green Bay. The Packers have had plenty of opportunities to scout out Golladay over the years, and would not be disappointed making him an offer. Golladay would be an overqualified number two receiver behind Davante Adams, and the pairing would have a shot to be quarterback Aaron Rodgers' most talented duo ever.
Prediction: Golladay stays in NFC North, signs with rival Green Bay for a 4 year, 70 million dollar deal.
Stats courtesy of Pro Football Reference.
Media by Isaiah Atkins.