Written and Media by Austin Schumacher.
For two weeks, one movie theatre in Chicago is graced with having their entire top floor reserved for one event: a film festival featuring movies made by artists from around the world.  During this time, one can participate in various panel discussions, red-carpet premieres, and the unveiling of a "surprise film."  This year, I had the privilege of attending with a group of fellow Digital Media majors as we stormed the windy city for the Chicago International Film Festival.  Quite honestly, I wasn't really sure what to expect.  What I did know was that I was going to be doing a lot of subtitles.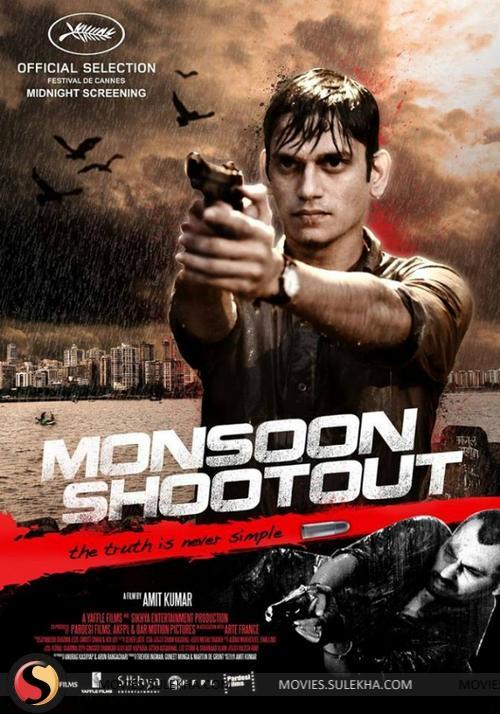 Day 1:
6:00 a.m. comes awful early for most of the world and college students are no exception.  Still, this was the time we had to leave so one of the students could catch their first film.  Of course, she was the only one going to that show, so there was a mild case of hatin' going on by the rest of us.  After several hours in a van or people mover (depending on who you were), we finally made it to Chi-town.  After sampling the world's best popcorn (according to Deloy Cole), I entered my first film of the festival, Monsoon Shootout.  Attending with several members of the group, this film was certainly not what I expected.  Being an artistic festival, I was interested in how they would deal with something that had what appeared to be simply an action blockbuster title and storyline: cops vs. bad guys.  However, I was thoroughly impressed as the film discussed the relation between what it called "the right path, the wrong path, and the middle path," and the relation amongst those choices.  To top it off, the director was there from India and gave us some insights on his thoughts behind the scenes.  So far, the festival was starting off strong.
After a bit of break during which Logan Shaw and I thoroughly debated the upcoming The Hobbit, I headed to the second show of the three I would see that day.
Pioneer is a film from Norway about diving.  Falling into the "thriller" genre, this was certainly a film with a plot that got a little twisty, and actually named the United States as the "villain" (which is always interesting to watch in America).  While the film itself was certainly good and well-shot, it didn't seem to have the punch that Monsoon Shootout delivered.  In the end, though, it was a solid film.  Still, after the film ended, a group of us made a mad dash to Giordano's before catching the next highly-anticipated film, 12 Years a Slave.
Still not released in theaters, 12 Years a Slave was the one of the best movies that I saw at the festival this year.  Granted, it was an American film, but this film delivered in a very strong way (significantly better than another American film I saw that weekend).  While I may or may not have signed up for this film due to Benedict Cumberbatch, his role is not overly large, but the film is fantastic.  Discussing various aspects of, you guessed it, the slave trade in America, this film can sometimes be difficult to watch.  Being very open about what happened and based on real events, the best way to describe the film is "raw."  There is a lot of powerful grit in this film that sets it above the rest.  I highly recommend checking it out once it is released in theaters.
Day 2:
The first film of the day started at 1:00 p.m., which allowed for some sleeping in.  Taking the train into the city, we had a little lunch before tackling the Italian There Will Come a Day.  This film was the one that seemed to have the most complexity.  An interesting tale concerning Catholic missionaries, hypocrisy, and a search for God, I was genuinely surprised to see something of this nature at an a film festival.  Still, it addresses the questions very well.  I did think there were some things in the plot that could have been explained a bit better and some convolution made it somewhat difficult to follow, but on the whole, it invited good discussion to which I think Christians would do well to pay heed.
Having a couple hours of down time, some of us spent some time at nearby Navy Pier before my second film, an Iraqi western entitled My Sweet Pepper Land.  Having grown up with the western genre (John Wayne for the win!), I was thoroughly pleased with the film, which paid homage several times to the American Western and added a touch humor to the festival that I had not seen in the previous films.  While the lead actor was there for a Q&A afterwards, I had some questions for the director particularly dealing with the genre of the film.  Considering the current state of the relationship between the U.S. and  Iraq, I found it interesting that a director would choose to make a movie based off of a very American genre.  There were many references made to classic western storylines and characteristics (Ie. music, white horse, eagle call in the desert), so I was curious about a) why and b) how it was accepted in his home country.  Was it considered satire there or taken seriously?
Still, we had to duck out quickly in order to catch the unveiling of a "surprise film" that required a festival t-shirt to get a ticket.  The identity of this film is kept so secret that only two people in the entire festival know what it is.  Even the person introducing the film didn't have any idea would be showing.  What it turned out to be was a pre-screening of Last Vegas, which will be released November 1st.  A pleasant break from the amount of thinking required for the other films, this one was certainly an entertaining one to end on.
 In conclusion, it was a great weekend of watching some really solid films.  Certainly, some were better than others, and we were only there for a couple days as opposed to the full run time of a couple weeks that the festival has, but it was still a good experience, and I was impressed with the films, though the introduction video played at the beginning of every film was straight cringe-worthy.  Being a film festival, the films were more artistic and made one think, which invited people into dialogue about the various events going on around the world.  This, in my opinion, is definitely the way film should work.